Insulin Savings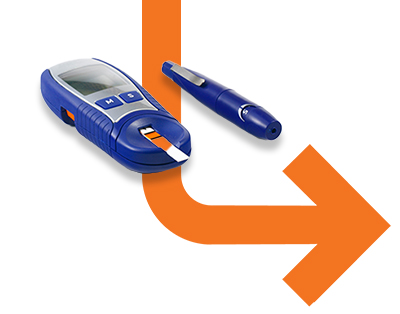 Braven Health participates in the Part D Senior Savings Model. You would pay no more than $35 for a one-month supply of select insulins.
Qualifying insulins include:
Humulin

®

, Humulin

®

, N, Humulin

®

, R
Humalog

®

, Mix
Lantus

®

, Lantus

®

, Solostar

®

Toujeo

®

, Max Solostar

®

, Toujeo

®

, Solostar

®

,
Please note:
Once you reach the Catastrophic Coverage Stage of your prescription drug benefits (when your out of pocket costs have reached $6,550 for the calendar year), your share of the cost for covered insulin will be either coinsurance or a copay, whichever is the larger amount:

Either coinsurance of 5% of the cost of the drug;
Or $3.70 for a generic drug or a drug treated like a generic and $9.20 for all other drugs.
What about test strips?
Your Braven Health Medicare Advantage plan features
no coinsurance, copay, or deductible for in-network
Medicare-covered diabetes self-management training, diabetic services, and supplies.
In-network diabetic test strips (blood glucose test strips) are limited to two specified manufactures, Ascensia (Contour) and LifeSpan (OneTouch) products when obtained at a pharmacy.
If you obtain the diabetic test strips through one of our Durable Medical Equipment (DME) suppliers, the in-network limitation will not apply.
Questions? Want to learn more?
Call Pharmacy Member Services at
1-855-457-0222
(TTY
711
), 24 hours a day, seven days a week.